Custom Wallpaper & Custom Wall Murals
Give your space the exact look and feel you want

Durable
Colorful
Commercial Grade
Vinyl Wallpaper Murals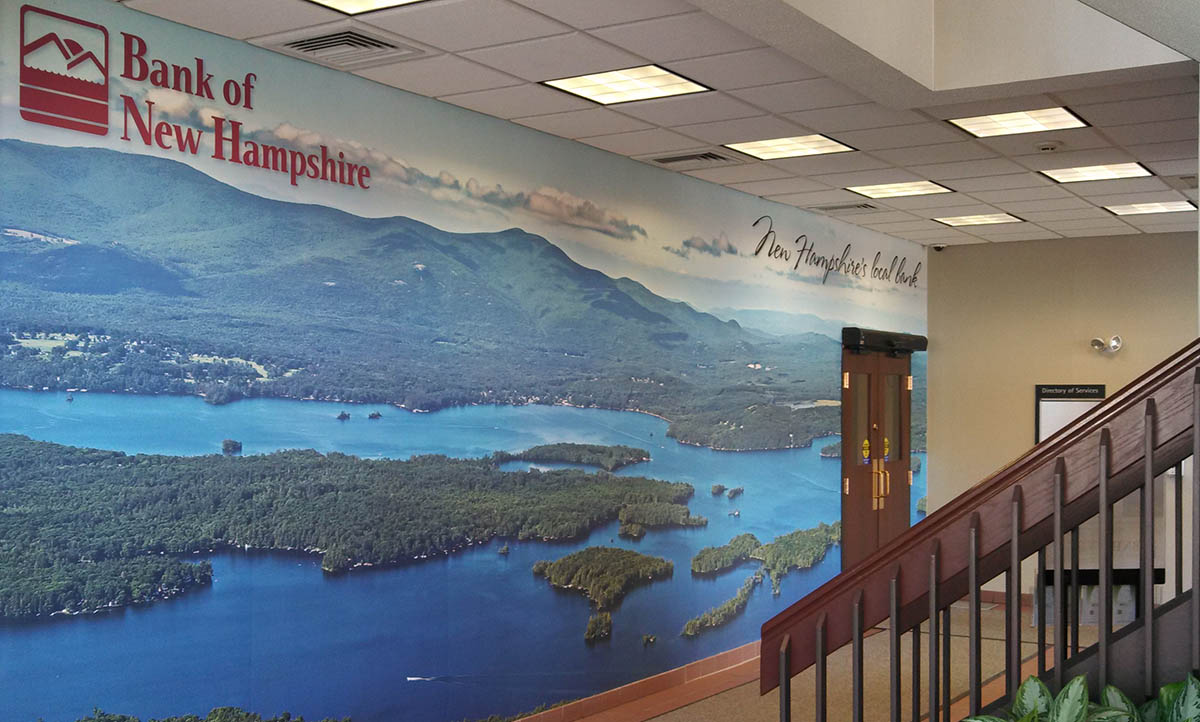 Call us to discuss your project
800-590-7850
• Lobbies and Conference Rooms
• Hotels and Restaurants
• Retail and Commercial Space
Our custom wallpaper is printed on 15 oz commercial grade vinyl with UV cured inks that are solvent free, washable and will not fade. The images we print are as durable as those on store bought wallpaper. Our standard material has a suede-like texture that is rich and pleasing. We also offer a smooth wallpaper, which we recommend for art that requires rich blacks.
We can't believe how beautiful this MegaPrint product is, and how easy it was to install!
Gerard Poirier
Attention to Detail
Chester, NH
Measure your wall, pick a photo and we'll do the rest!
---
Traditional Wallpaper
Suede and Smooth Textures
We stock two commercial grade vinyl wallpaper materials: Suede and Smooth. Suede has a light texture, Smooth is not textured.
Suede: Best general purpose material, very forgiving
Smooth: Use for rich blacks, such as night city scenes
About 80% of what we print is Suede.
Removable Wallpaper
Use our removable wallpaper materials where you don't want to make a permanent installation. It sticks great to drywall, metal, and glass. It comes with an adhesive back and a release paper, so if you are a little bit handy you can install it yourself.
Wallboard Vinyl
Use wallboard vinyl for temporary wallpaper and promotional signage. When you need a removable material that can be wiped for cleaning, our wallboard vinyl will do the trick. This is an adhesive backed vinyl with the same "sticky note" adhesive as our Wall Fabric.
Learn More About Wallboard Vinyl
---
Wall Fabric
This a polyester fabric with "sticky note" adhesive on the back. It's good for at least a few years, comes off easily, and smaller pieces can be moved and re-applied. It's also great for window displays and is transparent enough to be backlit. The material is not waterproof.
---
How printing of custom wallpaper works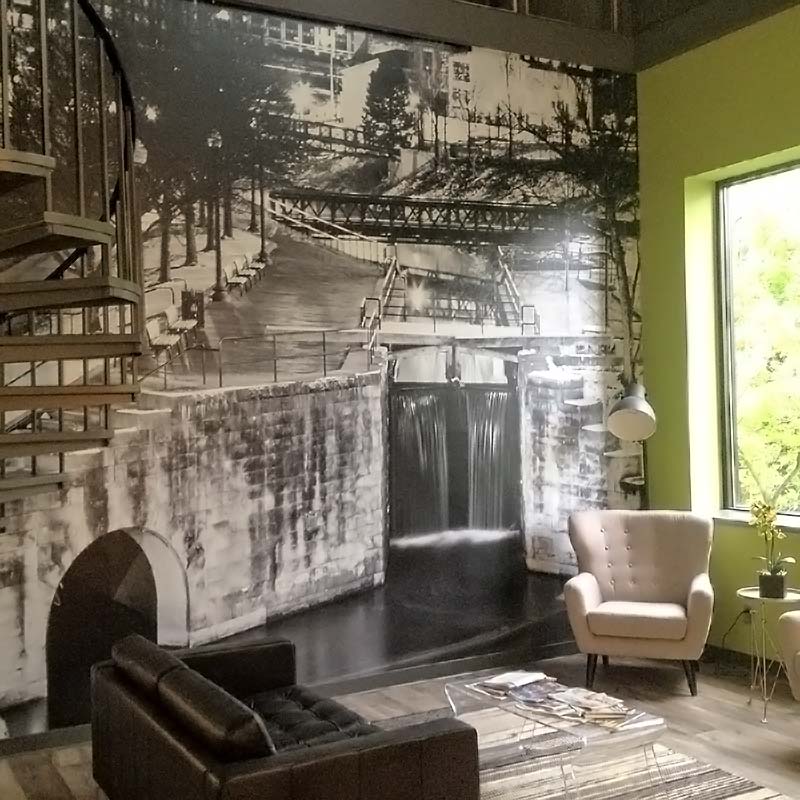 We like to send you a small proof of your custom wallpaper before printing the whole thing. This insures you are happy with the colors and brightness of the piece. We charge $35 to send you a roughly 9x14 size proof of the entire artwork, and a similar size piece printed at actual size so you can see how it will look on your wall. That price includes overnight shipping to you.
Wall murals will come to you in roughly 48" wide panels with each overlapping the next by an inch. Cut through both layers in the overlap, remove the excess, and you get a butt joint that is just about invisible. The material is not pre-pasted.
You want a good quality high resolution digital photo or digital art. If you are searching for the right photo, there are several stock photo sites online, we like Dreamstime, Adobe and Panoramic Images. When buying a digital photo, buy the highest resolution available. The good news is that most digital photos will work for custom wall murals, and we've gotten some great looking wallpaper from fairly ordinary 6 or 8 megapixel photos. We can also drop type and logos into your photo.
Send us your photo, and the size of your wall, and we'll let you know if there are any problems making the photo as large as your wall.
Most online photo sites are keyword searchable, so you don't need to dig through thousands of photos. Adobe and Dreamstime photos are of excellent quality, and are affordable. Give us the photo number, we'll download it and add the charge to your bill, usually about $30 for Dreamstime and $100 for Adobe. Panoramic Images specializes in very high resolution photos and have excellent shots of most cities.
The entire process take about two weeks. If you are in a hurry, we'll find a way to meet your needs. Call us to get started!
---
Handy Wallpaper Links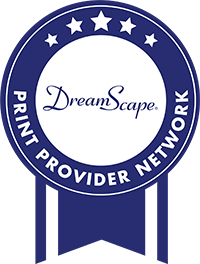 ---
Wallpaper Pricing Per Square Foot
| Square feet | Suede or Smooth Wallpaper | Wallboard Vinyl | Wall Fabric |
| --- | --- | --- | --- |
| <32 | $9.20 | $9.20 | 11.30 |
| 32-99 | 8.10 | 8.10 | 9.20 |
| 100-249 | 7.05 | 7.05 | 8.15 |
| 250-500 | 6.30 | 6.30 | 7.55 |
| 500-999 | 5.65 | 5.65 | 7.05 |
| 1000 or more | 5.15 | 5.15 | 6.50 |
For larger quantities, please call!
Prices effective Jan 1, 2017 and subject to change without notice.
---
Request-a-Quote for Custom Wall Murals
Fill out the form below telling us the dimensions for your custom wallpaper. We will promptly respond via email with a quote.
---
Wallpaper Gallery