Removable Wallpaper
Wallboard Vinyl
Use for removable wallpaper and signage!
This is an adhesive backed vinyl with "sticky note" adhesive on the back. It will stick to surfaces like painted drywall and wood, as well as smoother surfaces like metal and glass. It's easy to install and remove, and smaller pieces can be re-applied.
Wallboard vinyl can be used as temporary wallpaper, in stores as temporary or movable posters, as window signage, and even with backlit displays. Want movable directional signage? It can do that too. Museum displays that are up for a few months and then changed? You bet. For permanent displays, we suggest using regular wallpaper.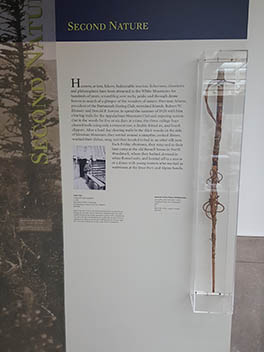 One great advantage of this material is that it is easy to put up, and you don't need the spray bottles and squeegees that you need for regular adhesive vinyl.
We print using our UV inks, so the images are light stable, even in store windows. The inks are waterproof, and the product is durable.
To the left is an example of wallboard vinyl used in a museum display. The customer wanted to be able to install the product themselves, and they were worried about the display becoming soiled by children's fingers. Wallboard vinyl filled the bill!

Below, another museum in Washington DC.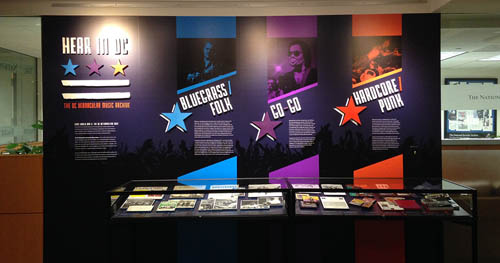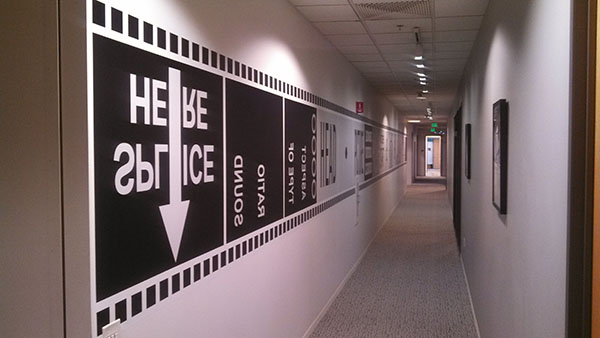 This mockup of a strip of film adorns a hallway in California.
Small pieces of wallboard vinyl are used by a bank for promotional displays. They sure look better than pieces of paper!